Welcome to the website of Europe's best tribute bands!
Are you looking for a tribute band that is as good as the real thing? Then you have come to the right place!
We have selected the best of the best. With years of experience, our bands offer more than just a show. Choreography, amazing sound quality, light shows and pyrotechnics all contribute to an unforgettable experience and leave the audience asking for more.
Have a look at our website to see all the amazing bands we have in our lineup. The videos and photos give you a little taste of what each band has to offer, all of whom play absolutely LIVE and guarantee goosebumps!
Our aim is for the audience to leave the event feeling like they have never experienced anything like that before, sparking emotions and creating memories. 
Some artists on our homepage can be booked in different formations.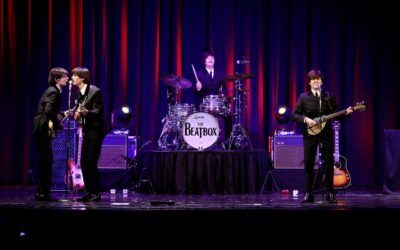 Beatbox - The Beatles The Beatbox performance is much more than just a tribute to The Beatles. It aims to revive the energy and charm of the legendary quartet from Liverpool. To achieve the desired result, nothing was left to chance:...
Stay up to date!
Subscribe to our newsletter